Walkabout Tiger Airshows - Items tagged as "Bags"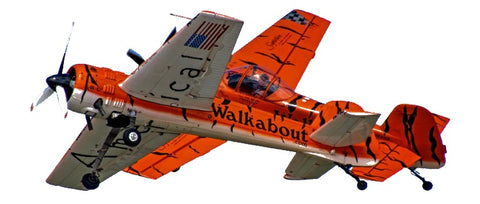 "As many of you may have heard two precious lives were lost in a fatal plane crash. (Not related to an airshow ). The Sorenson & Nowosielski Family appreciates all the prayers and condolences. We may be quite on social media but know we hear you! This is going to very painful and difficult to process. My little brother Nathan Sorenson and Mark Nowosielski got their angel wings and is flying high. Blue skies and tailwinds. I love you guys so much and will miss you every damn day. Mark, you take care of my little bro up there until we meet again. 💔" Brandon.
Team owner, Mark Sorenson with his second identical Tiger Yak 55's have won many ICAS Awards of excellence for displaying several day and night aerial demonstration of precision and skill during their performance of spectacular formation aerobatics. Proceeds from your purchases goes directly to keep them flying, and funding a new program helping bring kids an youth into aviation.Thanks for your support.